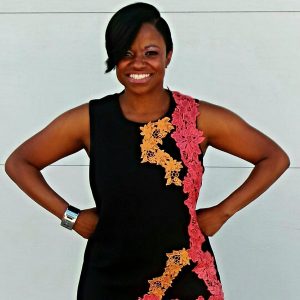 Dr. Dawn Kamilah Brown, M.D. (Dr. Dawn Psych MD), America's most influential Psychiatrist, is a diplomate of the American Board of Psychiatry and Neurology and the American Board of Medical Specialties as a double-board certified physician in child & adolescent psychiatry and general/adult psychiatry. She is the owner, CEO and sole practitioner at ADHD Wellness Center and has 2 private practice locations in the Woodlands, TX and Houston Texas. She is an ADHD Coach, Public Speaker, Professional Mentor and the Founder of the non-profit, "The Mental Health Movement."
​Dr. Brown was diagnosed with Attention Deficit Hyperactivity Disorder (ADHD) while in her final year of her child psychiatry fellowship program and understands the potential impact of this chronic, debilitating disorder on many aspects of an individual's life. This disorder can cause academic and work difficulties, poor self-confidence, and strained relationships if it is not managed properly. She established ADHD Wellness Center (2 private practice locations within 9 months) after discovering there were very few community and medical resources to support the ADHD community. She believes that mental healthcare professionals have an important role in providing balanced and supportive information about ADHD and other mental and medical health issues, meeting the needs of affected individuals and their families.
Dr. Brown actively commits to extending her expertise and time to her Facebook Live weekly broadcasts with a mission to de-stigmatize mental illness and dispel its myths, using awareness and education. She establishes active discussions with her followers and provide insight on common and sensitive mental health topics. Her followers extend worldwide.
We manage all of Dr. Dawn Psych MD's events and know what it takes to make your next meeting a success. Contact us today for a planning consultation with Dr. Dawn Psych MD's coordinator.