We are all distracted by our smartphones probably more than we'd like to admit — social media is just full of mindless entertainment! Hours can go by in the blink of an eye. This can happen to anyone, and this also holds true for adults with ADHD. 
While apps won't cure ADHD or make it magically disappear, they can help people with ADHD manage some of the more stressful experiences in life, improving overall quality of life with a few simple changes. While there are tons of apps out there designed to help people with ADHD, they are just as many that aren't designed with ADHD in mind, but still provide a lot of value.
We put together a list of ten apps that do just that! It's easy to turn your phone into a tool for productivity and focus, so why not use technology to your advantage instead of seeing it as a distraction? 
1 – Focus@Will
iPhone/Android: Free trial period for 1 week on App Store, free on Google Play Store 4.5/3.5★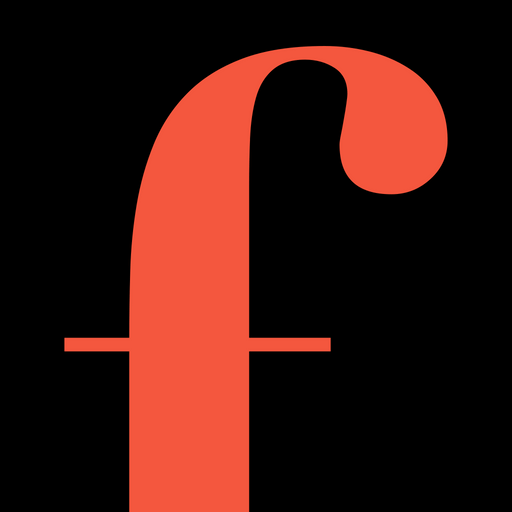 As great as Spotify and other music apps are, listening to music while we work can be a bit of a distraction- especially for adults with ADHD. Focus@Will is a total game changer when it comes to the world of music-centric apps. 
Focus@Will is an app created by an independent neuroscience company, and their entire goal for making this app was to help their users create and maintain a healthy work/life balance. 
After you download the app, it'll give you a short questionnaire to fill out and then the app takes it from there. It will then recommend music channels to you based on your personality that are all scientifically engineered to help you focus on tasks. After your one week free trial, you'll have to pay for the subscription, but you won't find their music just anyway. The creators have re-mastered, re-edited, and removed all distracting elements to the music, which creates a hyper-focused "flow" that is said to make you four times more productive than normal. 
2 – Epic Win
iPhone/Android:  $1.99 on App Store/Free on Google Play Store, ★3.1/4.2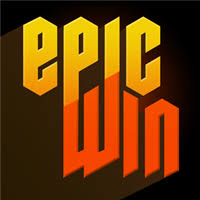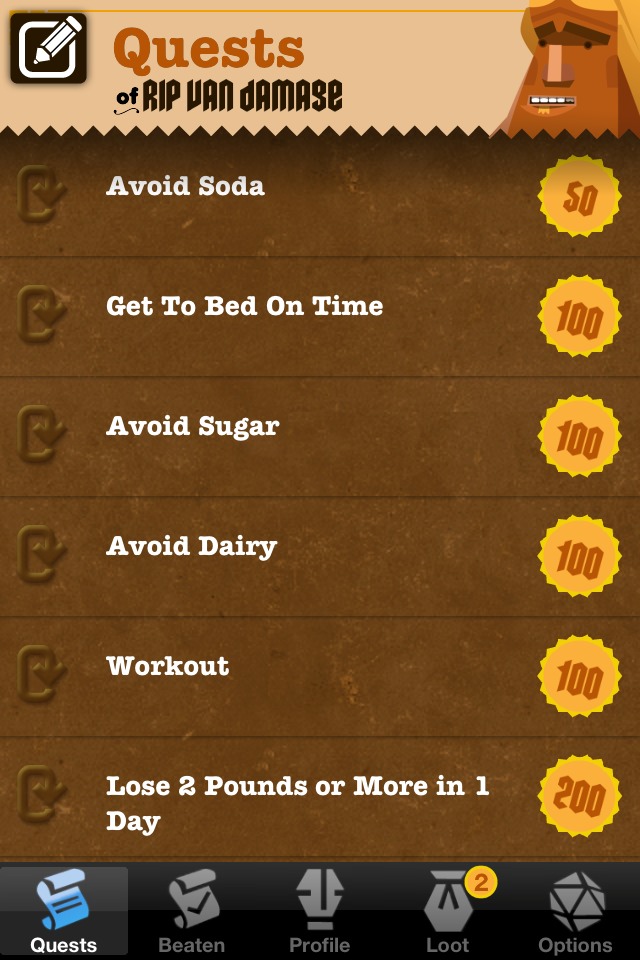 Who doesn't like to play games? Most of us already have games on our phones, so why not add one that actually makes you productive as well? Epic Win makes your day into a role-play adventure by giving a bit of a twist to your normal routine. You create an avatar that grows and gains XP, improves it's stats and levels up with the more tasks you accomplish. 
With a streamlined to-do list, complete with daily reminders and "overdue" task reminders, you can "battle" and "destroy" your to-do list. Another great feature is that you can always keep a reminder of your long term goals, so you can always keep your goals in mind- this app even lets you set up "Someday" tasks for your more long-term goals. 
This app is great for adults and children as well. Pro-tip: regardless if a child has ADHD or not, "gamifying" chores and homework can be a good incentive for them to get things done and  even get excited about doing so!
3 – RescueTime
iPhone/Android:  Free on App Store/Free on Google Play Store, ★5.0/3.6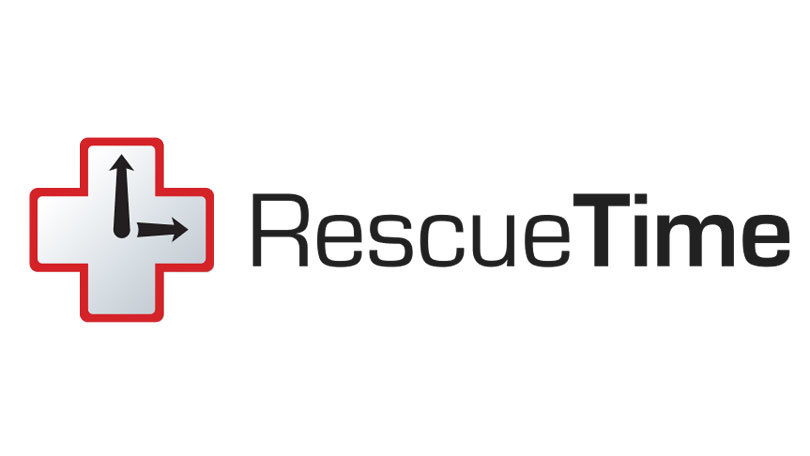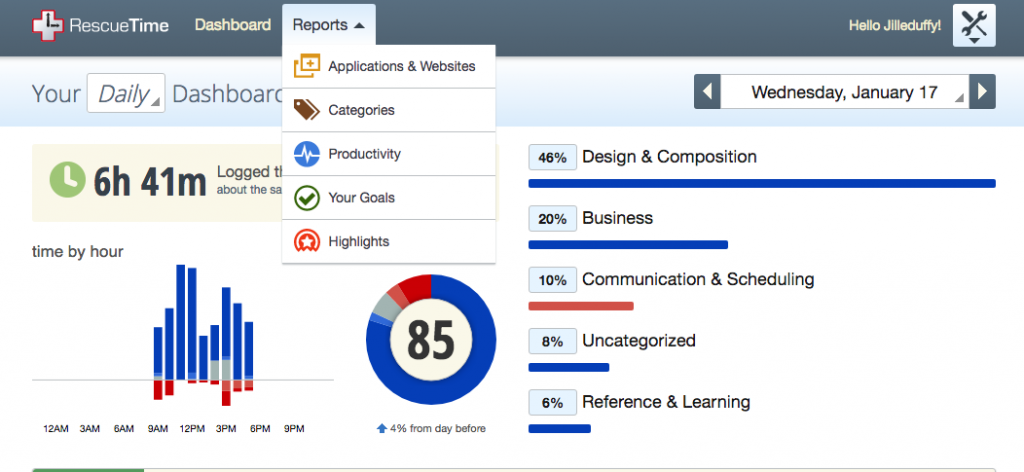 Almost all of us can agree that sometimes there just aren't enough hours in the day to get everything done, and we all seem to be on a mission to be more efficient with our time.  RescueTime is the perfect app for those who are looking to manage their time more wisely and can give you a clear picture of how you're wasting your time so you can learn how to better manage your time. 
This app is set to work in tandem with the desktop app of the same name. You install this app on your phone/tablet and then install the same app on your desktop. From there, RescueTime runs in the background and monitors which websites and apps you use and for how long, as well as your overall screen time. Not only that, but at the end of every day, you'll get a report on how productive you've been, or how unproductive you've been, so that way you can see which areas you need to improve upon. It also lets you set goals, which is great for people who are looking to manage their time more wisely, or even just to cut back on their overall screen time or smartphone use.
The app allows you to block certain time wasting websites that you determine on your own based on your own internet activity for an allotted period of time so you can remain focused. You can also manage time manually by hitting the play and pause buttons, that way you can keep an accurate count of what exactly you're spending your time doing or not doing and can adjust accordingly.
4 – MindNode 5
iPhone Only:  Free on App Store, ★4.5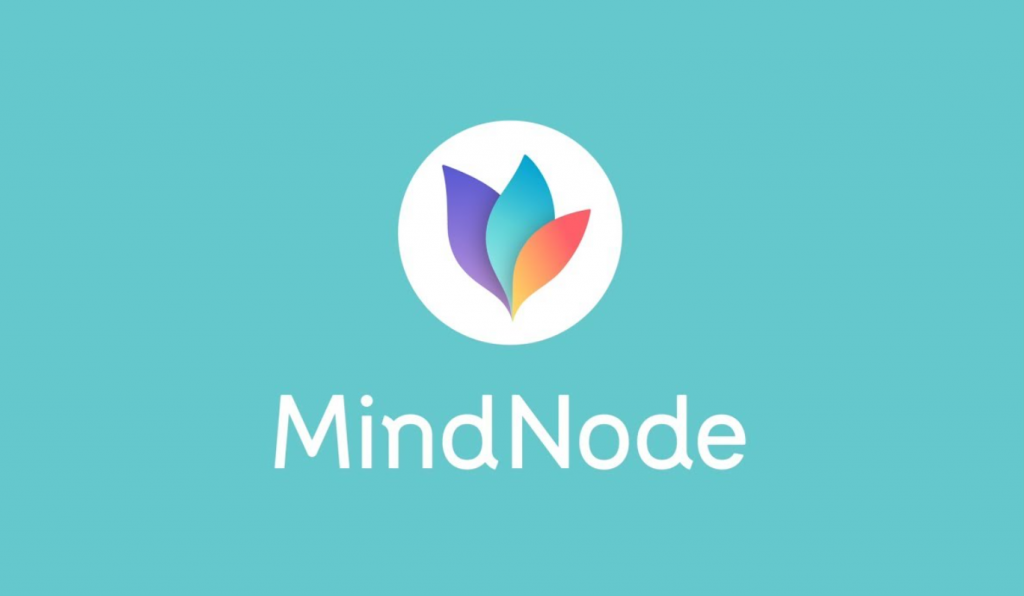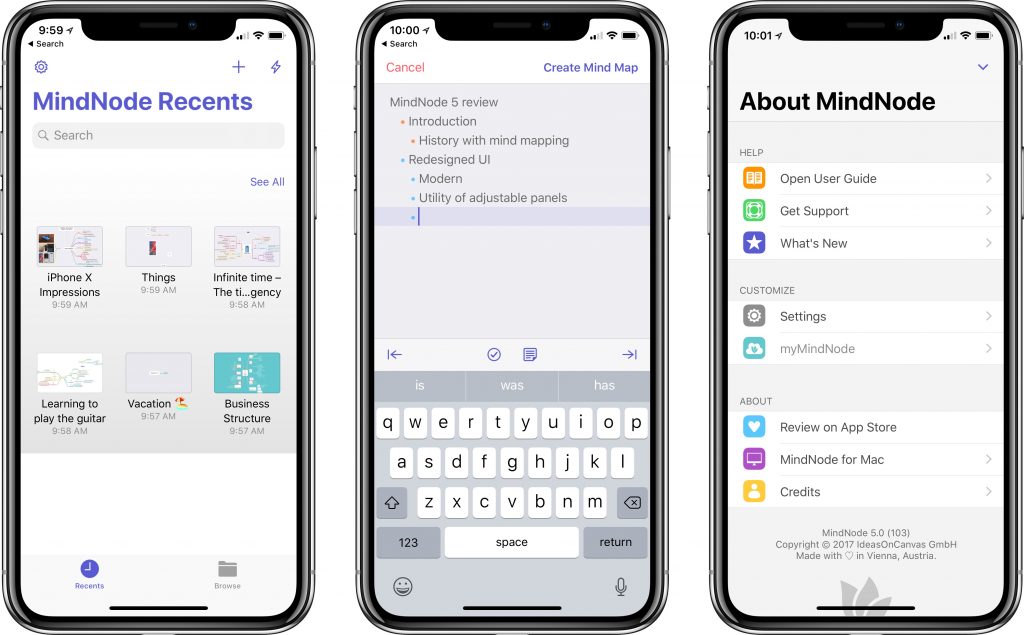 ADHD can make it difficult to focus on a single task for long amounts of time which can take a toll on the person's personal, academic or professional life. More often than not, people with ADHD will have great ideas, bursts of inspiration, and then struggle to build on those ideas or carry out plans. ADHD brains can feel cluttered, which makes it hard to focus- which is where MindNode 5 comes along to save the day.
MindNode 5 is a tool that allows adults with ADHD to organize their thoughts in a visual way that is clear and helps them execute ideas and plans via "mindmapping." There are a number of mind mapping apps out there, but MindNode 5 allows you to enter ideas as words, images and links as they come to you and will assist in linking your thoughts together in order to help. 
The app allows you to brainstorm and relays the information to you at a glance, making it easy for you to access your notes, plans, to-do lists, and the like with ease. Being able to see all of your ideas and notes will make it easier to sort through them at your own speed and be able to work on those more complex ideas over long periods of time. The app displays all of your more complex information at a glance to make it easier for you to make decisions and be productive. 
You can also share your mindmap with others, which makes working with teams or others easier and you can even outline documents using your mindmap as well. 
5 – Mint
iPhone/Android:  Free on App Store/Free on Google Play Store, ★4.7/4.5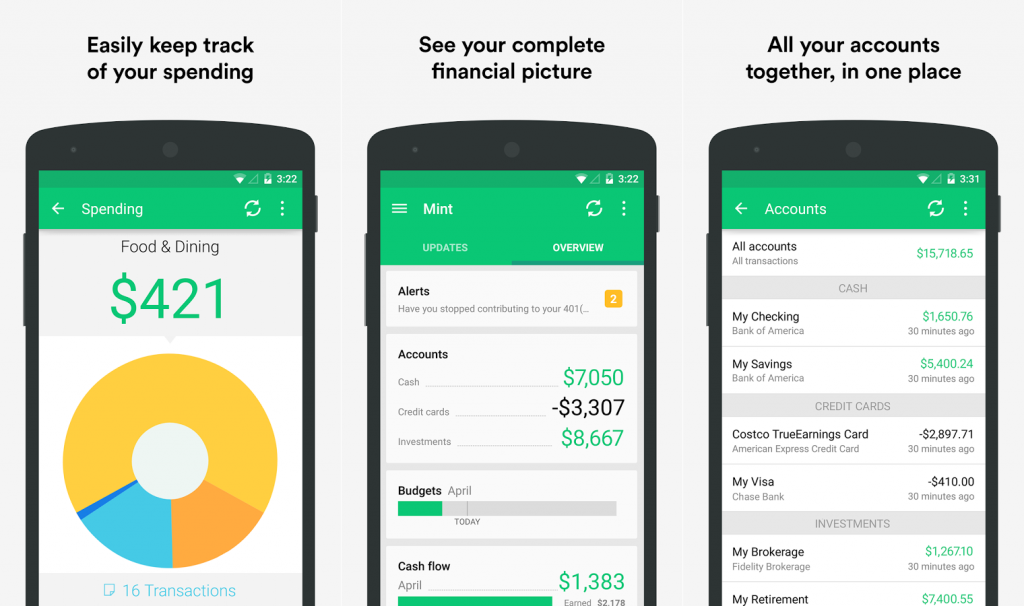 We all could use an app like Mint to better track of our money, build up our savings, and keep an eye on our credit score and when someone has ADHD, it can be hard to always remember to keep tabs on such things, as well as keeping an eye on all of those things on different apps or websites. With the Mint app, you'll never have to worry about missing that payment, worrying about or avoiding seeing your credit score or getting surprised by a bill- mint bundles all of your finances into one app so you can easily access and view all of it at once!
Mint is a top rated app that won "App of the Year" in 2016. It has a clear and easy-to-use layout that uses visual aids to display information and for people with ADHD who find it easier to process pie charts- their information is displayed as pie charts! 
The app display is very ADHD friendly- it gives you all our financial information, credit score, transaction history, investment information and account balances all in one space so you can make sure you stay on top of things and become more responsible with your money. You can set up alerts and reminders for bills so you don't miss a thing, or have time to put money in to make sure you don't miss the payment. It also offers a "smart budget" plan where you can start saving money and actually stick to it. MintSights even searches for exclusive, money-saving insights based on your personal financial information to help you out even further.
6 – Evernote
iPhone/Android:  Free on App Store/Free on Google Play Store, ★4.5/4.2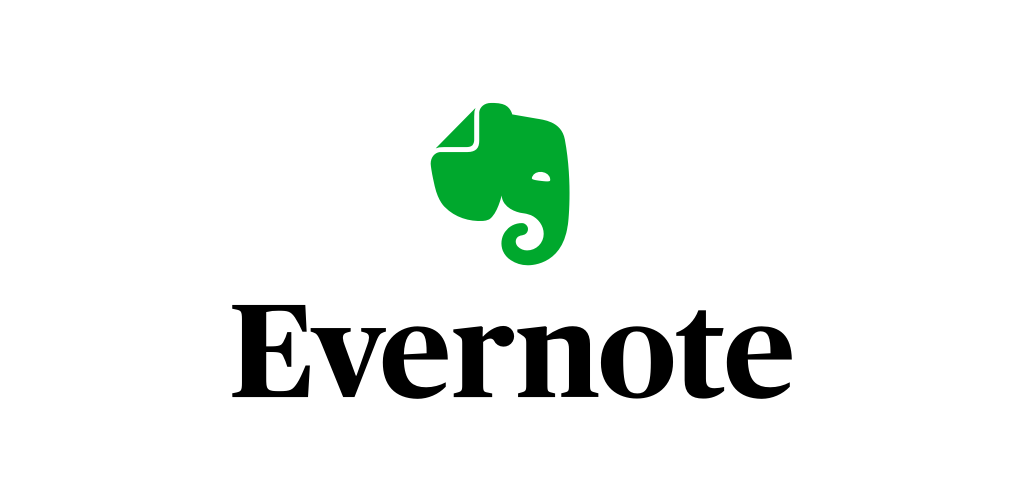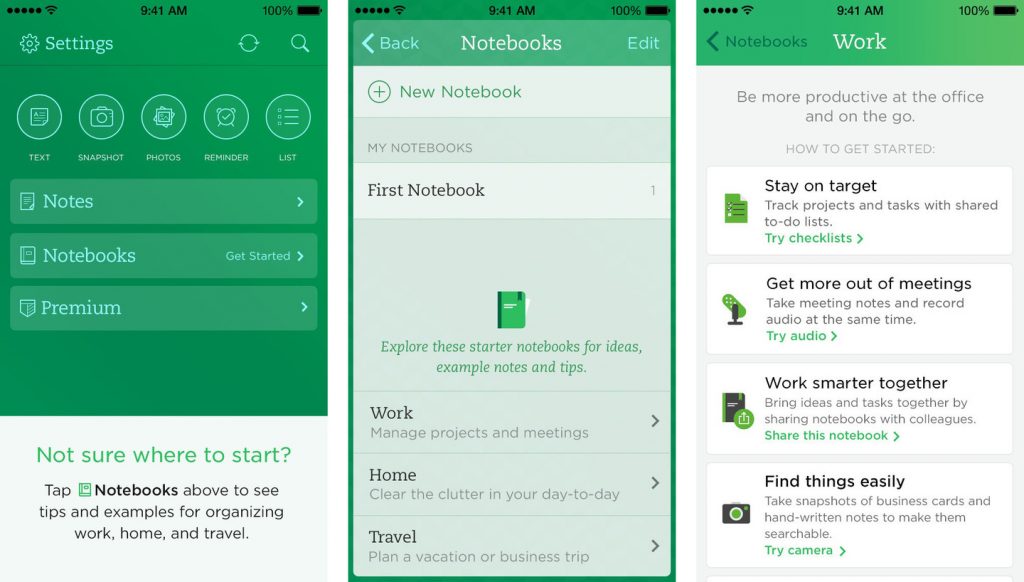 Similar to MindNode but with some key differences, is the well-known Evernote app. Evernote can be anything and everything you desire it to be- from a journal/diary to a full blown event planner. Many people use it to keep up with their schedules as a regular day planner, some people use it to keep track of their receipts, notes to themselves, or to hold onto important documents. 
With ADHD, sometimes it can be hard or daunting to keep track of some things, and Evernote is the ultimate tool to deal with things you may forget about. You can make to-do lists, use it as a general notepad, planner, or whatever you want to use it for all in one place. You can also use it to store certain items, websites or articles that you want to check out or read, sketches, texts, photos, audio files and more! It's a great way to keep all of your important things in one place in only one app, that has a very user-friendly format and formatting options and a quick search feature that makes it easy to find anything.
You can even scan documents and attach PDFs, which is why some people use it for their businesses and to communicate and share information with  team members or clients!
7 – IFTTT
iPhone/Android:  Free on App Store/Free on Google Play Store, ★4.7/3.9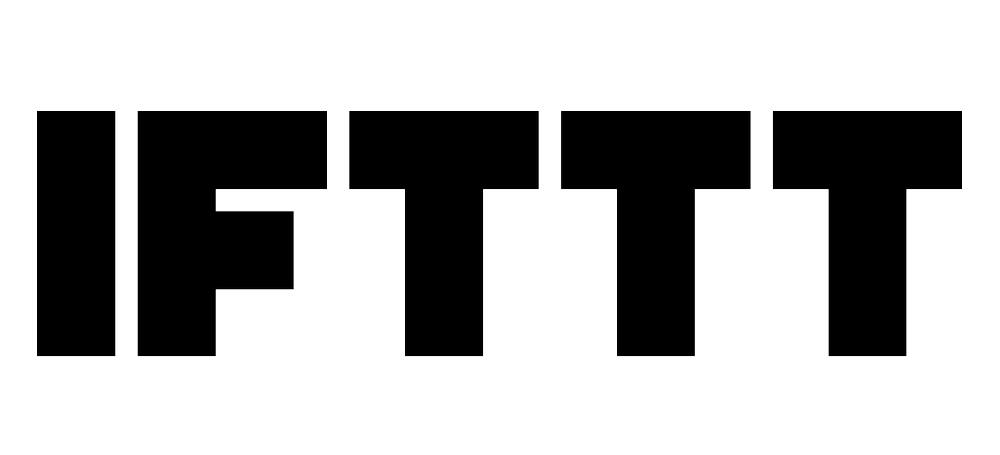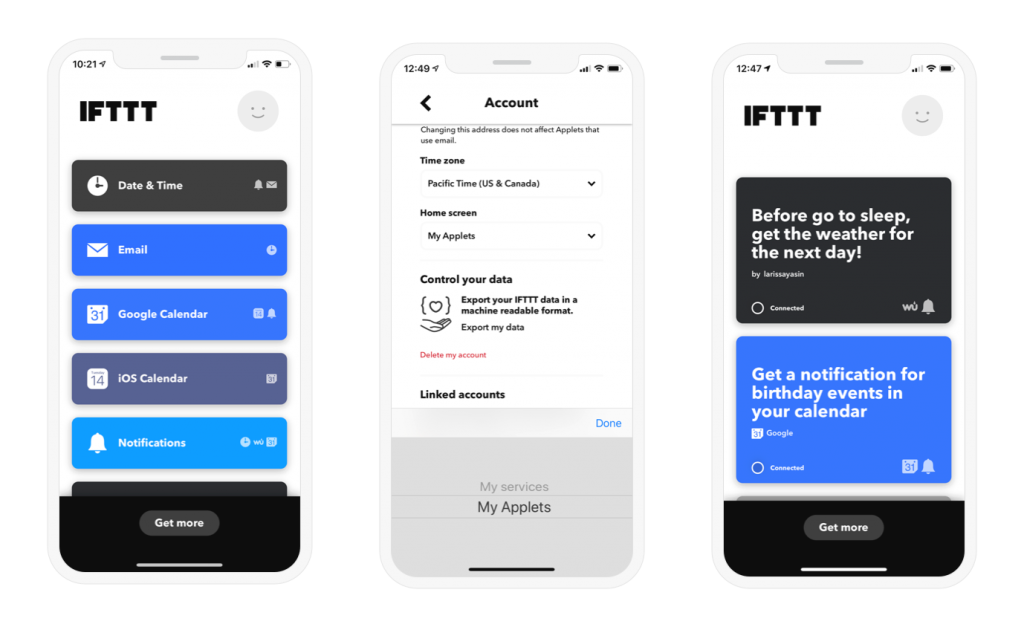 This app is different from all other apps on this list in that this app itself is not an app- you turn on and create something called "applets" that connects apps together let you interact with your apps and smart devices in a completely new way. It streamlines things so that you can have a bit of peace of mind if certain things stress you out or you're more prone to forgetting about certain things. For example, if you have a friend on Instagram and also in your phone contacts who messages you on Instagram but you don't want to go on Instagram while you're working because you know as soon as you do you'll start browsing and get stuck in a social media spiral for thirty minutes, you can turn on an applet that will work with Instagram and your phone contacts to send an automatic message to whoever it was who messaged you …but in a text from your phone, not Instagram. You can also program it to turn on the lights outside when you order a pizza- meshing a delivery app and a smart device- and any amount of things you can think of. However, for the free version, you can only create up to four of your own applets, but they do offer pre-made ones that you have unlimited access to. 
And it works with currently up to 600+ apps and they continue to add new ones all the time! Ones they have that are popular that most of their users are using right now are Instagram, Gmail, Google Drive, Twitter, Amazon Alexa and many, many more! And it may seem like it would be difficult to program, but it only needs a few pushes of a few buttons for you to get started to streamline things for your ease of access.
8 – Voice Notebook 
iPhone/Android: Free on App Store/Free on Google Play Store, ★4.2/4.3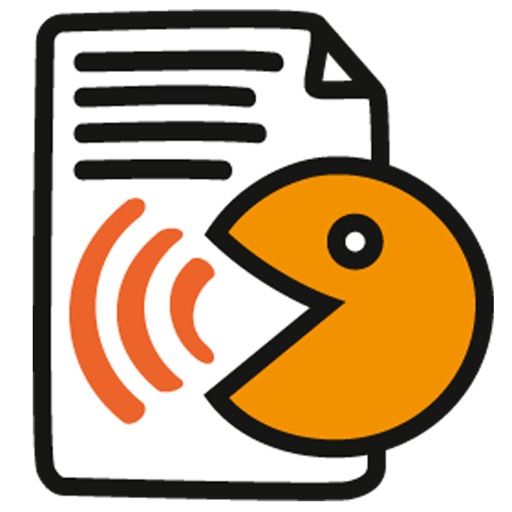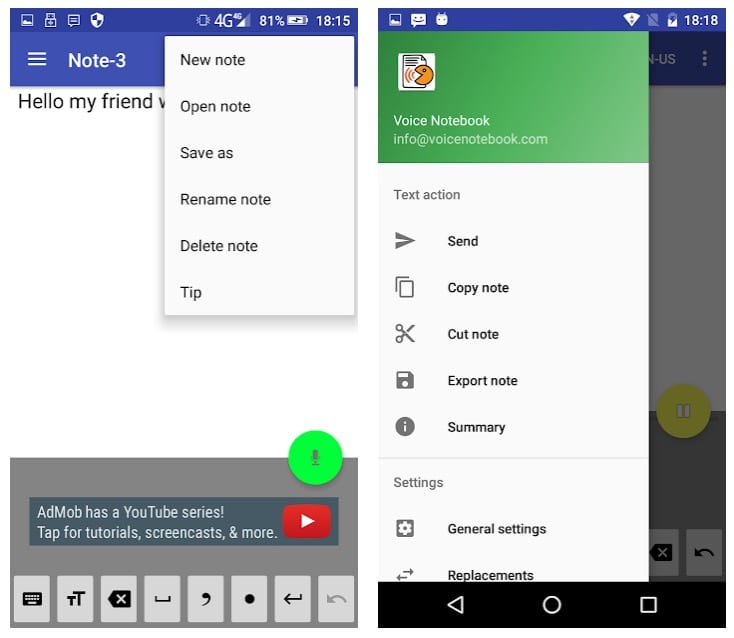 Individuals with ADHD often think faster than they can type or write, which can obviously cause a certain amount of stress when trying to write a document or take notes, as well as brainstorming ideas. You don't want to lose those good ideas simply because you can't remember them! Voice Notebook is a great app for those who would rather talk their thoughts out than write them.
Voice Notebook is a voice-to-text app that allows you to speak out loud, and your Voice Notebook app will retain it and create it as a note as you type, freeing you from having to type a single thing. You can also use it to transcribe audio clips, save the note and send it to another person or program, which is great for teamwork and group assignments. 
Voice Notebook works well for anyone, but is especially great for working people and students, because it can make those stressful situations a little bit easier by allowing yourself to speak the thoughts instead of trying to remember everything it is that you thought of and avoiding that terrible feeling of forgetting something important.
9 – Forest
iPhone/Android:  $1.99 on App Store/Free on Google Play Store, ★4.8/4.4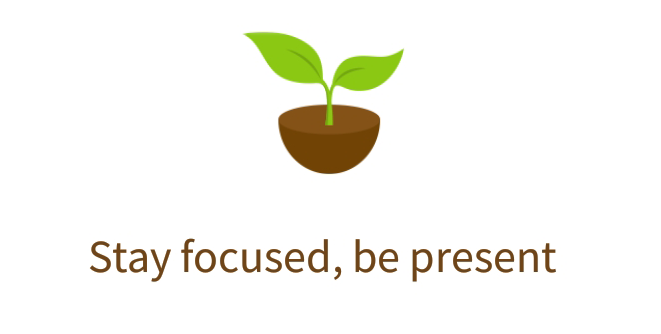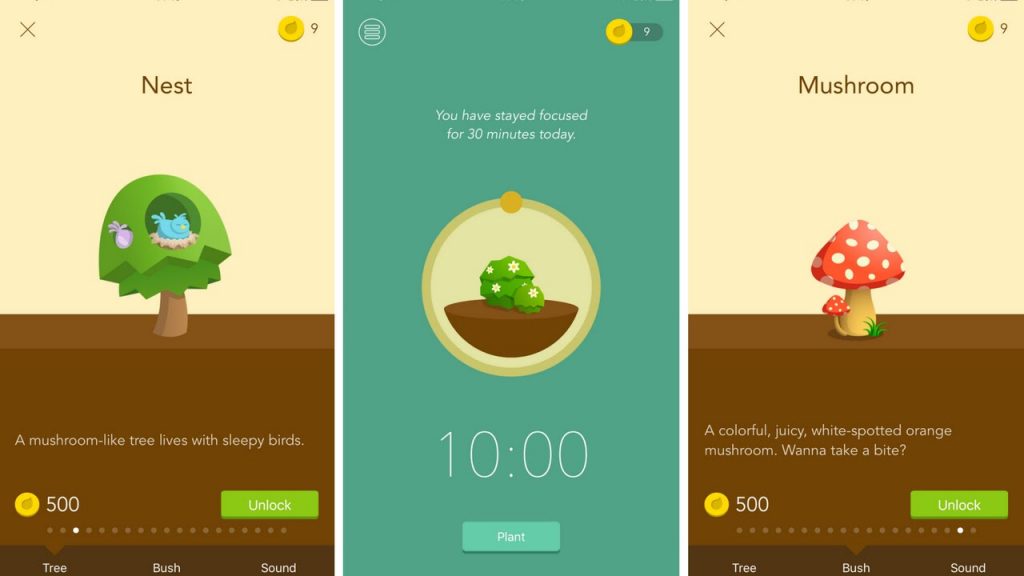 Being out in nature can be so rewarding for so many reasons, and this little app brings the forest to you! This app has a simple premise – you set a timer for how long you'll go without checking your phone or certain web pages or apps, and the app will plant a tree. If you make it the whole time, your tree will grow, you'll gain points and open pathways to new tree species and rewards- but if you don't make it, your tree will wither and die. 
This app was created to help break bad phone use habits, and can give you some sense of achievement and responsibility! You can even share your trees and forests with your friends and even people around the world! There is even a feature that lets you plant real trees via the "Trees for the Future" organization! 
It also allows you to keep track of your forest, giving you detailed stats of your daily, weekly, monthly and yearly screen time reports. 
It encourages you to stay off your phone so that you can either be more mindful in the moment, either for when you're with friends and loved ones or when you need to be focused on work- both of which help individuals with ADHD be more productive and have a higher quality of life. 
10 – Cognifit
iPhone/Android: Free, 4.4/4.4★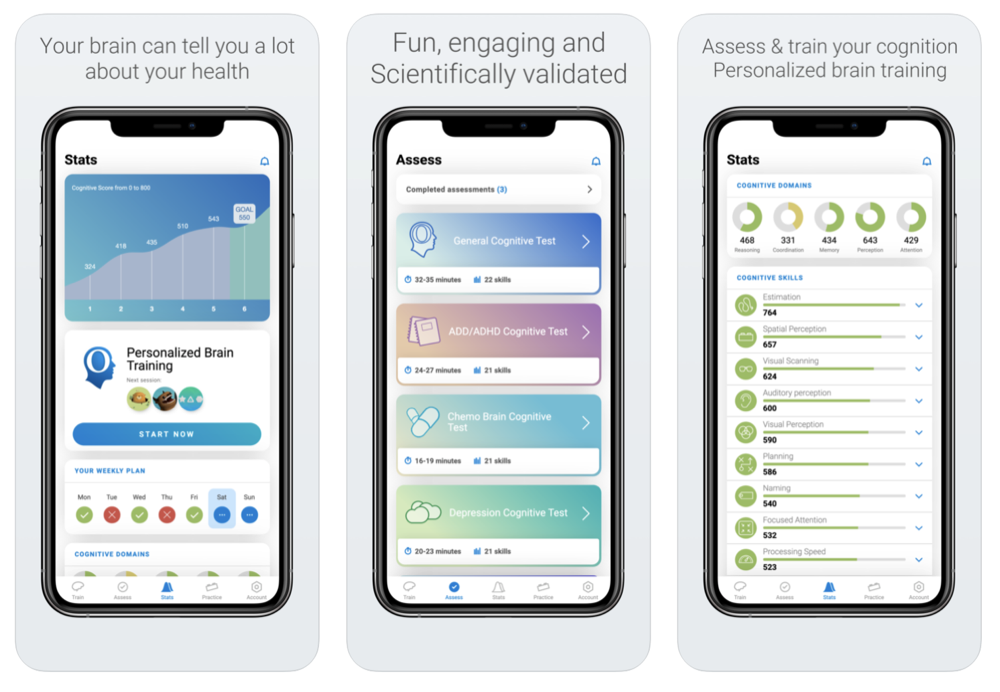 Brain training games are great for all ages, and they are also great for people with ADHD to help them with their focus, memory and attention. 
Cognifit is not only an app, but a company that is globally recognized as a leader in cognitive assessment, and created an app based on their extensive knowledge and testing. When you first open the app, you'll be asked to take a quick look to determine what your cognitive abilities are, and what will challenge your brain. Then, the app will use that information that it determined to create personalized challengers for you to accomplish using their patented, science-backed technology. 
Brain training itself has been known to benefit your brain to remain mentally spry as well as other positive attributions and will also give you a break from the mindless scrolling and with people with ADHD, the challenges are never too long- just enough for it to be a mix of challenging, fun and rewarding!
As you progress through the challenges, it can track your progress as you earn "neurons" as a reward system that you can brag about to your friends using the app- you can connect with and share/track your progress with them! You can always check your progress at any time to see how well you've been doing. 
We hope that you will find these apps helpful, and don't worry, if you one doesn't fit right with you, there are always alternative apps that are similar and to try out others on the list too! These apps are a good place to start when trying to manage your symptoms and although they're not a cure-all for ADHD, they can help